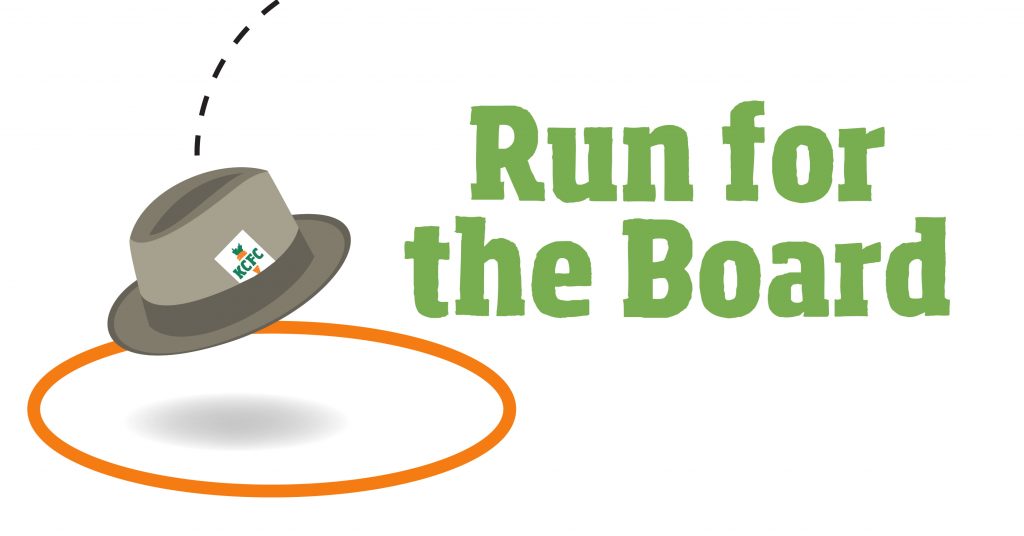 Each June, KCFC member-owners vote for a group of their peers to serve on the Co-op's Board of Directors. Now is the time for YOU to throw your hat in the ring.
WHAT DOES THE BOARD DO?
At a basic level, the Board sets and maintains the strategic vision for our Co-op. The Board represents the member-owners' best interest, and also provides oversight for managing the business. Our GM Mike Richards reports to the Board, which also oversees KCFC's various Committees.
WHY IS THE BOARD IMPORTANT?
Democratic governance is fundamental to who we are as a cooperative. A strong, diverse Board ensures that we continue to bring new ideas and perspectives to the table. The Board sets the direction to "steer the ship" and also champions transparency for sharing information with member-owners.
WHO SERVES ON THE BOARD?
Everyday KCFC member-owners like you! The current Board of Directors includes folks from a wide range of backgrounds… architects, realtors, marketers, government employees, and more. They reflect "new" and "old" in the neighborhood, and many have never held Board positions before this role…prior experience is not required.
WHY ME, WHY NOW?
You have the chance to join the Board that oversees the early and pivotal years of our store.
Now more than ever, new thinking and experience has great value for KCFC. As we evolve as a recently opened business, new challenges will emerge… and having a fresh, energized Board will help us better address them!
WHAT WILL I NEED TO DO AS A BOARD MEMBER?
A Board member's primary responsibility is to attend 1-2 evening meetings per month. Directors may also volunteer or work on certain projects for a few hours each month between meetings.
…Sounds Interesting?
Great! Let us know, and we'll coordinate a time that works for you to speak with our Board President, Kae Anderson, to learn more about the process, have all your questions answered, and hear what it's like to serve on the Board.
Send an email to info@kcfc.coop. There is no commitment for you to run, so what's there to lose?
Please apply by no later than May 16th. Board Elections will kick off with a few words from each candidate at our Community Meeting on Saturday, May 19, from 10 AM to 1 PM.