#KCFCYearOne Reflection Amid a Pandemic
April 2020, a month that we're sure to remember: COVID masks and social distancing, things that didn't exist for us a year ago! But this month also brought us something to celebrate: KCFC's one-year birthday!
It strikes us that these two seemingly disparate occurrences share something wonderful… the display of a true sense of community and cooperation. Think about it for a moment.
During this stressful pandemic, people in our neighborhood communities have shown their best selves in supporting each other. They've done grocery shopping, offered rides, walked dogs, made protective masks, and have been there for one another, even to just check in and say "I'm here if you need me." With families home bound, cooperation has been absolutely necessary, as it has been to help stop the spread of the virus.
And in our first year in business, the KCFC community (members and non-members alike) continually stepped up with support through what is invariably a stressful time for our co-op.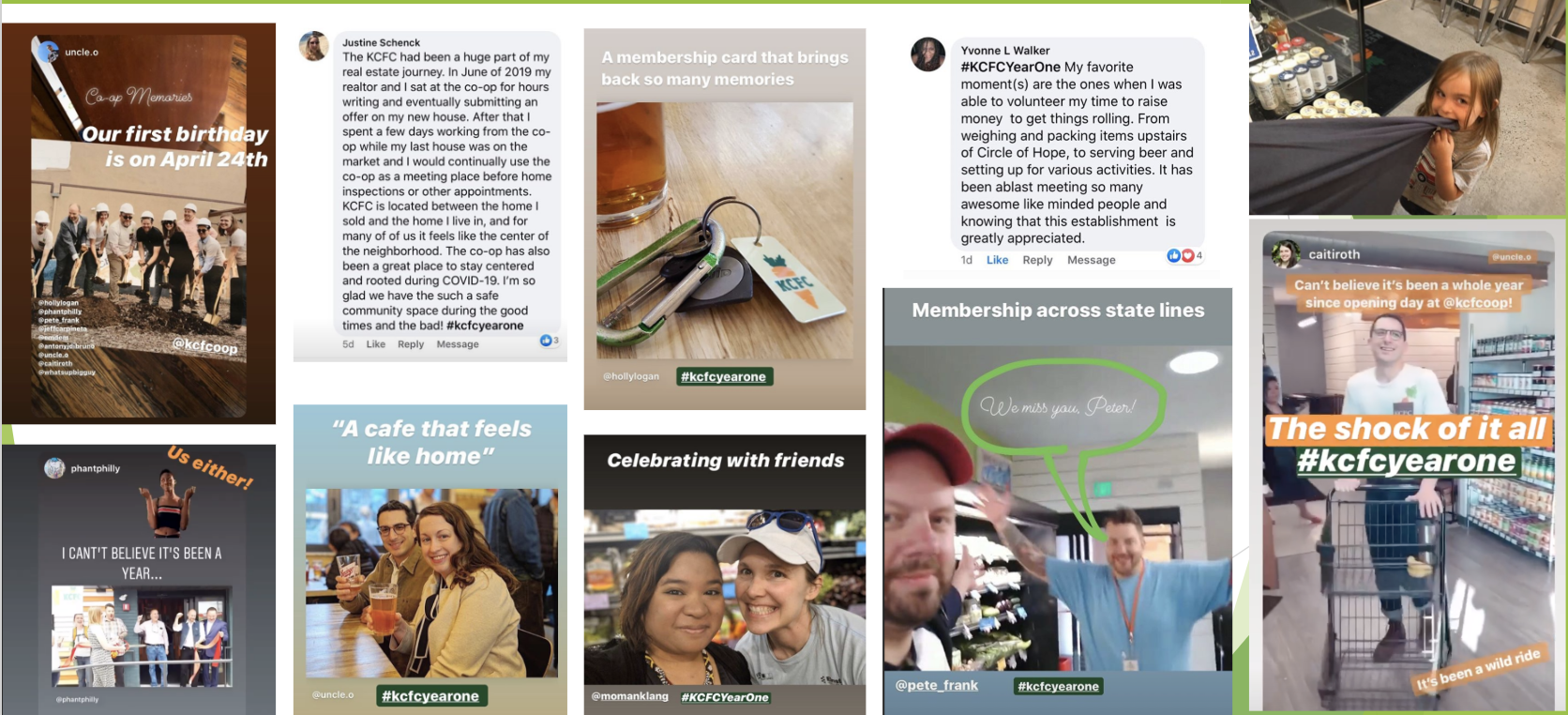 From the cheers and hugs of opening day; the happy hours (and some not-so-happy hours); the good times of new discoveries and new friends in the store, beers in the cafe, and parties on the patio; through the bad times of financial crisis, you've believed in us, a cooperative venture.
So, on April 24, we would've loved to have had a party at the Co-op with cake, balloons, toasts, and shared KCFC memories. Although we couldn't do all that together in person, we managed to accomplish that last bit with our #KCFCYearOne weekend, during which we asked you to share your favorite KCFC memories on Facebook and Instagram.
We promised a gift basket of local goodies to one lucky poster. It's our pleasure to congratulate Colleen Watts, our winner!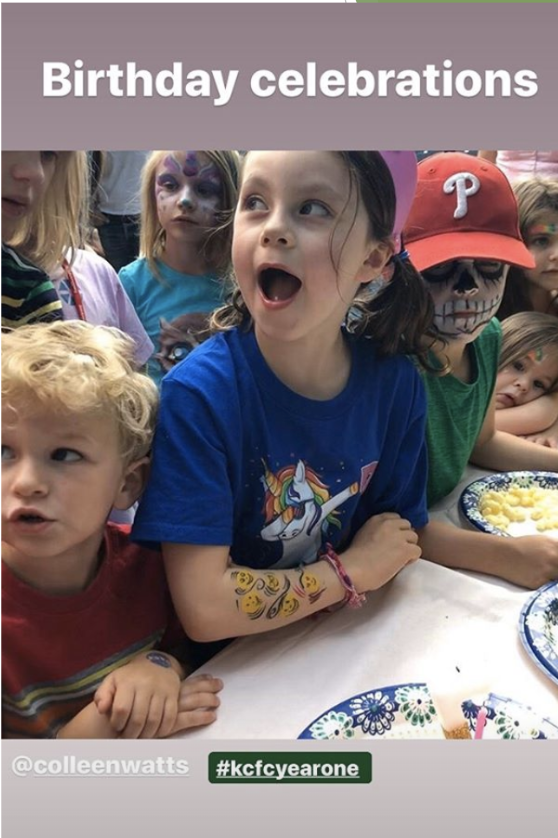 In closing, we say thank-you to our committed staff, our Board, and most of all, YOU, the 1,100+ members and the folks who support the Co-op. Remember, KCFC was built by all of us, a community… standing for so much more than a grocery store.
Here's to many more KCFC years (and an end to COVID fears)!