Cafe Manager Job Description
Purpose: To operate a full service coffee bar and manage a bar/cafe space throughout the day. This position is an important position for customer outreach and community engagement. This position will work closely with the Marketing and Outreach Coordinator to help plan events. This position will also need to purchase and merchandise all alcohol displays as well as manage and coordinate food deliveries and displays.
Status: Reports to General Manager
Supervises Cafe Staff
Full Time
Responsibilities:
I. CAFE MANAGEMENT
A. Train all staff on duties and responsibilities pertaining to their job.
B. With assistance from the General Manager, set prices according to margin targets.
C. Ensure accurate record keeping using the POS system.
D. Create a warm, welcoming environment for staff and customers.
E. Participate in store meetings and job specific training.
II. MERCHANDISING
A. Plan attractive displays with appropriate signage; ensure displays are fully stocked.
B. Visit other cafe/bar spaces to get ideas about displays and product decisions.
C. Manage deliveries of bakery or other food products.
D. Manage coffee vendor relationships to rotate brands and customer selections.
E. Provide product information for customers and staff.
F. Attend Marketing meetings to plan promotions, cross-merchandising and advertising.
III. PURCHASING
A. Negotiate with suppliers for favorable prices, terms, quality, delivery of beer, coffee and any food items..
B. Evaluate suppliers and investigate new sources of supply.
C. Receive orders, or ensure proper receiving by cafe staff.
D. Coordinate returns and credit from suppliers where applicable.
E. Review invoices for accuracy, break into inventory categories, and pass to bookkeeping for payment.
IV. DEPARTMENT MAINTENANCE
A. Keep a clean and organized department.
B. Ensure proper storage and labeling procedures.
C. Participate in periodic inventory counts.
D. Ensure adequate amounts of cafe supplies.
E. Maintain department equipment in working order.
V. PERSONNEL.
A. Ensure on-the-job training.
B. Participate in performance evaluations.
C. Take disciplinary action as needed following established policy.
D. Organize department meetings.
VI. OTHER
A. Perform other tasks assigned by the General Manager.
B. Participate in setting sales and margin goals for the department.
C. Review departmental financial reports, (sales, labor, margin, turns) and take corrective action as needed.
D. Attend Leadership Team meetings.
QUALIFICATIONS
Experience running cafe and/or bar spaces
Experience serving the public.
Communication skills–good listener, clear instructions.
Demonstrated ability to follow through on commitments.
Demonstrated ability to handle multiple demands.
Concrete ideas for how to market and draw traffic into the cafe.
Supervisory experience–hiring, training, evaluating, directing.
Ability to read financial statements, (or at least a firm grasp of margin pricing)
Regular, predictable attendance.

Email Mike at gm@kcfc.coop to apply!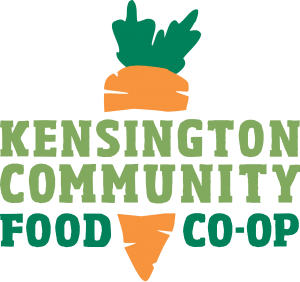 Job Openings